Last updated: 24th June 2022
Already a Fly Fisherman or looking to take up Fly Fishing?
Then maybe Invicta Fly Fishing Club would be of interest to you.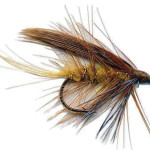 We have been based in Cambridgeshire for over 45 years and our catchment area covers not only the surrounding counties but also much further afield.
We meet monthly  in the Village Hall in Harston just south of the M11 on Thursday evenings October to March when we have a selection of well-known game anglers, fly tiers etc. and some social events. (see Winter Meetings page)
During the season we organise frequent fishing trips to a variety of local and national still-water and occasionally river venues. These are both social and 'not-so –serious' competitive days but we do also enter teams for national competitions. Our membership includes a wide area of expertise from novice to National Coach level.
You would be sure of a warm welcome, no-one is sidelined, and novice anglers would be paired with experienced members on fishing trips if required.
All this for less than the price of a day-ticket so why not give us a try?
Our Membership Secretary, would be pleased to answer any questions you may have.
His contact details can be found under 'Membership/Contacts'.