Grafham Water Fly Fishing Association
Inter-Club quiz night–Tuesday 19th December
Dear Member, We usually put in a team (or teams)  in this not too serious event with our very own Chris McLeod as quiz master. It is a fun evening and an opportunity to socialise with angler's from other clubs. Even if we don't do well, the chips are good!
Please let Paul Stevens know by December 10th if you would like to join in. From memory it's 4 per team but turn up as an individual and we will soon place you in a team.
Paul Stevens.
Paul Stevens:   faith.paul@btinternet.com
Phone 01480 403529
Mobile 07831 235069
Peter Hartley's Casting Clinics 2018 – Grafham Water Fishing Lodge
Tuesday March 20th . Tuesday April 10th . Wednesday April 18th  09.30 to 12.30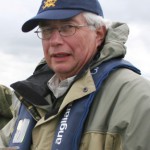 Peter has held casting clinics for Invicta Members at Grafham for the past two years. They have been very popular. Maximum of 6 per session-  Cost. £10.00 per session. Pay Peter on the day. Please bring your own gear. Peter also has a range of different rods (including spey) and lines which you can try out.
Places tend to fill up very quickly' please give me a call to book in or for any further information.
Paul Stevens:   faith.paul@btinternet.com
Phone 01480 403529
Mobile 07831 235069
Not to be missed …
Informal Social Evening
ARUNDEL HOUSE HOTEL
Thursday 4th January
A really enjoyable evening
Click on link for full details Arundel House 2018
Locals vs the Army and RAF 2017
Saturday 25th November.
As happened last year, Jamie Thomas and Chris McLeod are organising a Bank Match at Grafham, with breakfast and post match meal.
Full details on the  Other Competitions and Social Fishing  Events page.
East Midlands Trout Fishers 50th Anniversary Pairs Match – 29th Sept.
Invicta anglers had some good results in the East Midlands Trout Fishers Association '50th Anniversary Pairs Competition'. The match was perfectly run and EMTFA are to be congratulated.
In a field of 56 , the winning pair was well know top angler Rob Edmunds with  Pat Sweeney on 14 fish. The Invicta pairing of Paul Heavens and Jeff Hickson were runners up with 11 fish and Paul was also the second highest scoring rod taking his 8 fish limit with time to spare.
Keeping the Invicta flag flying, was on form Chris McLeod and his boat partner Matt Willatt, they came in third place with 10 fish.
A charity draw was held following an excellent lunch with over £500 being raised for a local hospice.
Another Brilliant Result for Invicta….
Anglian Water 4 Man Teams Championship – 9th August 2017
Invicta had a team in the Anglian Water 4 man team event at Rutland. The team consisted of Chris McLeod, David Moore, Mark Searle and guest Tony Smith.
The fishing was exceptional – with everybody bagging up, so a good time bonus was essential. Tony started with a bang with 2 fish in his first 3 casts and finished by 11.16am!  That gave him top spot with a bag of 23lb 13oz – what a performance in a strong field. David Moore was also on sparkling form bagging up by 12:30am making 4th place with 21lb 12oz.
The eventual result gave us 80lb 15oz, a win by less than 11 ounces.
Another great day for Invicta!
See results sheets links below:
4 Man Team – Team Results
4 Man Team – Individual Results
River Fly Fishing 

Invicta  FFC tries to offer occasional river fly fishing trips to members.  Primarily these are autumn/winter Grayling fishing trips although occasional summer trout fishing is sometimes possible.
The number of anglers allowed on river beats is often limited and places on the trips will be on a first come basis.  Anyone interested in trips can lodge their interest or obtain more information from Paul Heavens.
email: Paul Heavens
What to do if you catch a good fish
Two of the Clubs annual Trophies are for the heaviest rainbow and the heaviest Brown trout caught by an Invicta member on a day ticket reservoir.
If you catch a fish which you think may be in contention, please fill in the form and email Gary How and copy Mark Searle into the email. Alternatively the form can be posted.
The fish must be weighed and the weight witnessed by a second person and should ideally be accompanied by a photograph of the fish being held or placed beside something such as the rod handle and reel to give it scale. Brown Trout must be in season to qualify. Forms are available on the Trophy Winners webpage.
email Gary and Mark: Click Here
'Team Invicta' Caps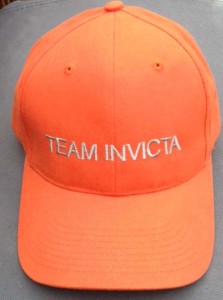 Has your old Invicta cap become faded and tatty, or perhaps you have not had one before?
The club now has a new stock of the 'Team Invicta' cap for sale. These distinctive 'one size fits all' caps are available from Alan Prevost at the bargain price of £8.
Drop Alan an email or give him a call (01954 230678) and he will make sure you get one.
email: Alan Prevost
Invicta on Facebook

The Invicta FFC Facebook page can be accessed by clicking on the Facebook symbol at the bottom right hand side of the footer on every page or the  'Find us on Facebook' symbol on the left.
The page has been set up and is hosted by Andy Newman and gives those joining it the opportunity to read comments left by other members and post messages of their own. So for example if you have visited a fishery that impressed you; know that a particular event is happening or just have some thoughts you wish to air, why not share it with others.
Usual rules of common sense apply i.e. nothing offensive or libelous.
Back to Top of Page