Reminder:
Winter and Early Spring 2018 Events
Fly Tying Sessions  Saturday 27th January and Saturday 17th February. In addition, Allan Sefton will be there to help anyone who needs to brush up on their casting.
Please let me know if you are coming.
Peter Hartley's Casting Clinics  The session originally scheduled for March 20th is now to be held on Tuesday March 27th. If any member booked in for the 20th cannot make the revised date, there is room available on the other two dates, 10th and 18th April. Apologies.
Please let me know if you would like to book in.
Club AGM This will be held on March 1st at Harston Village Hall. Anglian Water will there to inform us of what is happening on the AW Reservoirs for 2018.
The AGM will be preceded by a very short EGM. Our Constitution states that the AGM must be held in February, and the Committee wishes to alter this to allow more flexibility.
AGM's are necessary but not everyone's idea of a good night out. Your attendance would be appreciated.
Paul Stevens.  Hon Sec.
Email:   faith.paul@btinternet.com
Phone 01480 403529
Mobile 07831 235069
Invicta Annual Dinner
24th February 2018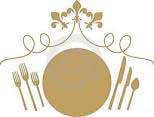 The Club will be holding its Annual Dinner this year at the Arundel House Hotel in Cambridge. This splendid venue with an excellent reputation has ample car parking and it should be a very good evening. The evening also incorporates the annual trophy presentation.
Full details with the menu and wine list are available by clicking the links below.
Invicta dinner menu 2018
Arundel House Hotel Wine List 2018
Peter Hartley's Casting Clinics 2018 – Grafham Water Fishing Lodge
Tuesday March 27th . Tuesday April 10th . Wednesday April 18th  09.30 to 12.30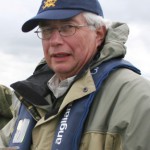 Peter has held casting clinics for Invicta Members at Grafham for the past two years. They have been very popular. Maximum of 6 per session-  Cost. £10.00 per session. Pay Peter on the day. Please bring your own gear. Peter also has a range of different rods (including spey) and lines which you can try out.
Places tend to fill up very quickly' please give me a call to book in or for any further information.
Paul Stevens:   faith.paul@btinternet.com
Phone 01480 403529
Mobile 07831 235069
River Fly Fishing 

Invicta  FFC tries to offer occasional river fly fishing trips to members.  Primarily these are autumn/winter Grayling fishing trips although occasional summer trout fishing is sometimes possible.
The number of anglers allowed on river beats is often limited and places on the trips will be on a first come basis.  Anyone interested in trips can lodge their interest or obtain more information from Paul Heavens.
email: Paul Heavens
What to do if you catch a good fish
Two of the Clubs annual Trophies are for the heaviest rainbow and the heaviest Brown trout caught by an Invicta member on a day ticket reservoir.
If you catch a fish which you think may be in contention, please fill in the form and email Gary How and copy Mark Searle into the email. Alternatively the form can be posted.
The fish must be weighed and the weight witnessed by a second person and should ideally be accompanied by a photograph of the fish being held or placed beside something such as the rod handle and reel to give it scale. Brown Trout must be in season to qualify. Forms are available on the Trophy Winners webpage.
email Gary and Mark: Click Here
'Team Invicta' Caps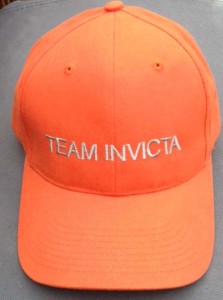 Has your old Invicta cap become faded and tatty, or perhaps you have not had one before?
The club now has a new stock of the 'Team Invicta' cap for sale. These distinctive 'one size fits all' caps are available from Alan Prevost at the bargain price of £8.
Drop Alan an email or give him a call (01954 230678) and he will make sure you get one.
email: Alan Prevost
Invicta on Facebook

The Invicta FFC Facebook page can be accessed by clicking on the Facebook symbol at the bottom right hand side of the footer on every page or the  'Find us on Facebook' symbol on the left.
The page has been set up and is hosted by Andy Newman and gives those joining it the opportunity to read comments left by other members and post messages of their own. So for example if you have visited a fishery that impressed you; know that a particular event is happening or just have some thoughts you wish to air, why not share it with others.
Usual rules of common sense apply i.e. nothing offensive or libelous.
Back to Top of Page