Boat Fishing Improvers Day – An Opportunity for Members
 Invicta is a friendly club working hard to welcome new members. For example, we pair 'beginners' with 'experienced members' during our reservoir boat fishing trips. However, these are competitive and the experts may spend as much time fishing as advising!
The club's committee knows some members find being afloat on big reservoirs a little daunting and that they would welcome some one-to-one guidance on boat handling, tackle and fishing methods.
Last year we held our successful, first 'improvers' day and there has been a demand we do it again.
So, Invicta has booked 12 Grafham boats on 9th April for an Improvers' Session. Let me know, by e-mail, if you would like to spend a day, or half-day, with an experienced member.
Some experienced members and the committee have volunteered to be 'coaches' on the day. If any other old hands are able to help please let me know.
Once we know who is coming we'll make final arrangements. The closing date is 5thMarch.
Allan Sefton
Chair, Invicta Fly Fishing Club.
email Allan: allan.sefton@ntlworld.com
---
Annual Dinner and Presentation Evening
Saturday 12th March 2022
After missing the past year due to Covid 19 restrictions your committee have arranged to hold an Annual Dinner and Trophy Presentation at Grafham Sailing Club on the above date.
The Menu can be opened by clicking the link below: 
This should be a great evening with like minded friends.
---
Membership Subscription 2022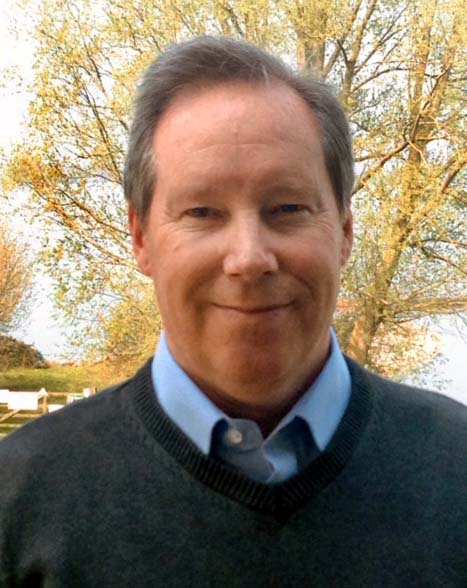 Thinking of joining our friendly club?  2022 Membership subscriptions are now due, the membership fee is £20 (£35 family). Membership for those  under 18 years old or in full time education remains free.
A membership form can be found on the Membership/Contacts page of this website.
I would ask though please that when paying directly into the bank, add a clear reference and / or confirm by short email so that Alan Prevost (Treasurer) and myself can easily keep track of renewals as they come in.
Tight lines.
Steve Harding (Membership Secretary)
---
The Grafham Dam – Latest Update
This note informs members of Invicta's response.
AW's decision resulted from an incident when a walker on the dam was hooked by an angler's back cast. Few details have been released but it is understood there was no significant injury. AW claim four similar incidents have occurred over a six-year period.
Invicta and other local clubs responded at once to this decision.
Invicta challenged the risk assessment. Our letter pointed out that the decision discriminated against angling while other equally low risk activities, such as cycling, were not penalised. As importantly, their action unfairly affects elderly, disabled and less-wealthy anglers who are unable to fish elsewhere from the bank or from boats.
Peter Hartley, an Invicta member, and the chair of the AW/Anglers Liaison Committee met Jake Williams, AW's Recreation Manager, to challenge the decision. He reported back to the leaders of all local clubs. Jake was open to a limited compromise, but the clubs are pushing for the ban to be dropped. Peter and Jake are meeting again shortly.
The Angling Trust (AT), the lead body for angling in England and Wales, is aware of the situation and ready to take further action. Both AT and Invicta have registered our concerns with the CEO of AW.
We await developments. Members will be kept informed. Everyone should be assured that Invicta working hard to challenge AW's decision.
---


Elinor Trout Fishery
Elinor has been a trout fishery for over 50 years and I have had the pleasure of owning it since 1989. This will be my last season.
We will be open until December 31st for day ticket anglers from boat and bank, season permit holders can bank fish during January. Hopefully someone will take on this thriving fishery.
Many thanks to all the loyal customers who have supported Elinor; I'm taking a year off with obscene amounts of fishing planned!
Ed Foster.
Very sad news from Ed Foster, many of us have had some great days at his extremely well run fishery. We wish Ed a very happy retirement and thank him for hosting our spring and autumn bank matches over many years.
Like Ed, we hope that someone will take on this well positioned fishery which thanks to Ed has built up such a good reputation over the years.
Invicta will make a decision on the venue of our bank matches once the position on the fisheries future becomes clearer.
---
Reservoir opening dates 2022
Ravensthorpe 25th February
Pitsford 26th February
Grafham 4th March
Rutland 11th March
Season Ticket Prices 3% increase
Economy £580
Economy plus £650
Standard £730
Premium £1100
Catering
The cafe is planned to be opening from 8:30am next season rather than the unacceptable 10am which we have experienced in recent months. 
---
Invicta 'Snowbee ®'

 Floating Line Match 2022
We are pleased to announce that this popular high profile match will take place at Grafham on Saturday 30th April.
This is an invitation event and Invicta members are welcome to enter a team of four. If you would like to fish in this event and are not in a team, you can let Paul Stevens know and he will attempt to arrange a team.
E-mail: faith.paul@btinternet.com
Telephone: 01480 403529
Entry forms will be available shortly.
Gary How
---
Winter Meetings
Winter Meetings Programme. The dates and speakers for Invicta's 21/22 winter programme have been agreed. See the 'Winter meetings' page of this website and get them in your diary. The meetings will be held at Harston Village Hall near Cambridge. 
'Team Invicta' Caps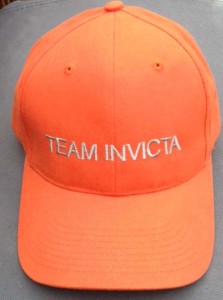 Has your old Invicta cap become faded and tatty, or perhaps you have not had one before?
The club now has a new stock of the 'Team Invicta' cap for sale. These distinctive 'one size fits all' caps are available from Alan Prevost at the bargain price of £8.
Drop Alan an email or give him a call (01954 230678) and he will make sure you get one.
email: Alan Prevost
River Fly Fishing 

Invicta  FFC tries to offer occasional river fly fishing trips to members although this has not been possible recently due to the Covid-19 situation.  Primarily these are autumn/winter Grayling fishing trips although occasional summer trout fishing is sometimes possible. We hope to reinstate these trips later in 2022.
The number of anglers allowed on river beats is often limited and places on the trips will be on a first come basis.  Anyone interested in trips can lodge their interest or obtain more information from Paul Heavens.
email: Paul Heavens
Invicta on Facebook

The Invicta FFC Facebook page can be accessed by clicking on the Facebook symbol at the bottom right hand side of the footer on every page or the  'Find us on Facebook' symbol on the left.
The page is hosted by David Moore and Paul Heavens and gives those joining it the opportunity to read comments left by other members and post messages of their own. So for example if you have visited a fishery that impressed you; know that a particular event is happening or just have some thoughts you wish to air, why not share it with others.
Usual rules of common sense apply i.e. nothing offensive or libellous.
Back to Top of Page