Association of Major Flyfishing Clubs.
Invicta's AMFC Teams 2021
Thank you to 24 Invicta members for supporting the club with the AMFC this year, a great response. There are 3 matches and we have two teams of 4 rods.
Everyone who responded has been given a place. However I remind you all that all team members must have paid their Invicta FFC membership subscription by 1st May to be eligible to fish in an Invicta team.
Captains for our two teams are indicated for each match on the attached schedule. If you have to with-draw please contact your captain immediately. Jeff Hickson is the first reserve for any vacant places.
Alan Prevost has sent out information re payment and the cost is the normal boat & permit fee. Season permit holders can claim a day permit refund on the day.
Tight lines
David Moore
Click link below to view this years teams:
The dates and venues are:
22nd May – Grafham
24th July – Rutland
18th September – Draycote
If you have any queries drop me an email.
To email David: Click here
–
---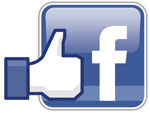 –
Back to Top of page
Fishing for Invicta in AMFC Matches 2020
 Team coordinator David Moore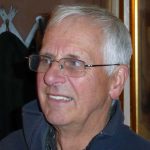 Invicta has been a keen supporter of the AMFC loch-style league since it was formed 30 years ago, this friendly competition is a great way to improve our skills through fishing a variety of waters with some top-class anglers and last year a record 27 members fished for Invicta.
Invicta will enter two teams, the A team will be in Group 2, surprisingly relegated after winning Group 1 in 2018, while the B team fishes in Group 3. All three groups fish as teams of 4 in the first and last matches of the season but the others are separate Group events for teams of 6.
Rules for 2020 have changed to a 4 fish kill and up to 8 fish released as 2lbs each with a time bonus of 1lb per hour.
Members can now fish up to 5 of the 6 rounds but not both the Spring and Autumn matches (first and last rounds). Anglian Water  'Economy-Plus' Season Permits will be valid for the matches on Rutland, Grafham and Pitsford.
This year there are away trips to Bewl and Chew which are always good fun with most of us enjoying a practice day and an overnight stay. We share transport and B&B to keep the cost down so it's a great chance to fish these famous venues in good company and at a modest price. The 2020 venues also include Draycote, Grafham, Pitsford, Eyebrook and Rutland Water which Invicta rods fish regularly in our Carr Cup series.
I started fishing for our B team 10 years ago when I was a relative novice and it has improved my fishing more than anything I can think of. Everyone has been a pleasure to fish with, working together with your opposition boat partner combines fun with a competitive edge. Last year I was lucky enough to catch the biggest fish of the Championship, so some consolation for my otherwise disappointing amfc season and a likely return to the B team.
The dates and venues will be on this website and e-mailed to all members in December so you can decide if you want to fish and which fixtures suit you best. New Invicta members must fish for the B team in their first year before they can fish for the A team.
We need a pool of at least 10 members for each team and give everyone a chance to fish at least one round in the B team as long as they are used to fishing international rules but we give more fixtures to our more consistent rods to give the teams a good chance of success. Performance in Carr Cup and evening league and open competitions are all taken into account for allocating team places but availability is crucial as having a full team is vital and even catching a single fish can be crucial to the team's success.
If you have any queries drop me an email if you want to support Invicta this season, even if it's only for 1 or 2 events.
To email me: Click here
All the best
David
07874 372810
---
Invicta Team Performance from 2000 to 2018
Jeff Hickson has provided the historic team results for our AMFC teams which makes interesting reading. It highlights the great improvement in success of our 'A Team' over the years and the consistency of the A Team rod average above that of the 'B Team'.
This is what you would expect as Invicta have a policy of encouraging new and less experienced anglers to enter this competitive, yet friendly league. In the past few seasons the 'B Team results have also shown a marked improvement and promotion to a higher division is achievable given the very strong 'B Team' that we currently are able to put out.
Click link to view record: INVICTA AMFC Team Results 2000 – 2018
A brief report on AMFC matches appears on the Summary/Reports page of this website with a full report on the AMFC website. For other AMFC news and chat visit the AMFC Facebook page.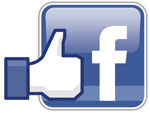 Back to Top of page