Invicta organise a full program of meetings throughout the winter months. 
Time: 7:45 for 8pm
Venue: Harston Village Hall, 20 High Street, Harston CB22 7PX                                                (unless otherwise specified)
2016/17 season
All meetings free to members; visitors welcome £5 including a beer or soft drink.
October
20th – The 'A' Team.
Members of the Invicta 'A' Team will tell you how to be successful in, and how to enjoy competition fishing.
November
3rd – Russell Hill.
Editor of Trout Fisherman magazine will talk about editing a major sporting periodical. Russell also welcomes your questions (and grilling) about trout fishing in general.
17th – Steve Johnson (SJ Flies).
Steve's flies are being used by successful anglers with some acclaim. His SJ buzzers are particularly good looking and he will tie some flies which work well at Grafham.
December
8th – Charles Jardine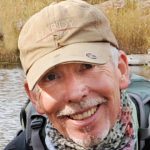 Charles is a leading light in fly fishing and will pass on many tips through years of experience. He is also a great exponent of engaging young people into angling and is director of 'Fishing 4 Schools' which  offers young people a gateway into fishery careers through BTEC qualifications.
2017
January
5th – Annual Social Evening at Arundel House Hotel
19th –Alan Briggs
Alan will give a talk about his father's (mainly) salmon fishing career with pictures. Alan is himself a keen salmon man and the meeting will include a general discussion on salmon fishing.
February
2nd – Jon Marshall and Angela Tarry (Anglian Water)
Prospects for 2017 on Anglian Water Fisheries.
16th – Invicta FFC Annual General Meeting.
25th – Annual Dinner – St. Neots Golf Club.
March
2nd – Allan Sefton
Fly Fishing Coach and much travelled angler Allan Sefton will talk on Bone Fishing experiences in different venues.
16th – Quiz night with host Chris McLeod. Expect an evening of fun and banter!
Reports on each meeting appear on the 'Winter Meeting Reports' menu (See 'Newsletters' drop down menu on this website) or 
Click here to go to that page.
Back to top of page
Talks last season -(2015/16)
October 8.
John Parker. Temperature, air pressure and trout catch rates. John has made a detailed, year-long study of the effect of temperature and air pressure on trout (summarised in Trout Fisherman, June 2015) and will report the results to us. His findings may surprise some. Also, a look at Earith Fishery as a venue.
October 22.
Phil Holding, The FlyTying Boutique. – Cancelled due to speaker being injured.
November 5.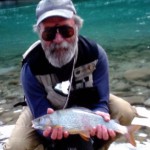 Dave Southall. – Dave, a regular contributor to fishing magazines, is a multi-skilled angler who will cover Tenkara, French Nymphing, Italian Casting, as well as tying micro flies. Also Pocket water fishing in Austria, Willow Grubbing in New Zealand and others.
November 19.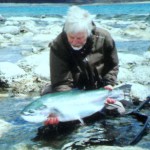 Peter Cockwill. – If you read Trout Fisherman you will know Peter Cockwill from his thirty odd years of contributions to the magazine. Add in his many books, trophy catches and half his life spent managing a syndicate of lakes and you can be sure he has a fund of knowledge. His talk to us is the story of the quest for his Arctic Grayling record and the four trips he has made to the world's best rainbow fishery in S America. Following that is the opportunity to ask Pete his opinion on fishy matters.
December 10.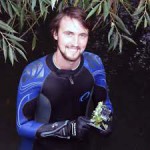 Jack Perks "the Fish Twitcher". – An enthralling talk on underwater photography and the life of fish: see fish feed, fight, and mate. Jack is an acknowledged expert in the subject and has some amazing footage of how fish behave.
2016
January 7th.
Members Social at the Arundel House Hotel, Cambridge.
January 21st.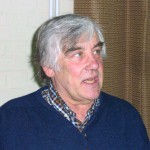 Peter Waterhouse, PWW Designs. After taking on the Weaver Vices brand, with the iconic Scotty vice, Peter is producing and marketing a range of fly tying vices, rods and fishing accessories and will be demonstrating these.
February 4th.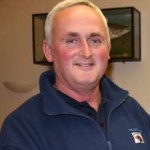 Jon Marshall – Fisheries Manager will tell us of the current situation at the Anglian fisheries and the prospects for the coming season.
February 18th.
Annual General Meeting.
March 3rd.
Paul Knight, Chief Executive of Salmon and Trout Conservation UK (formerly the Salmon and Trout Association), with Tim Gaunt-Baker, East Anglia Representative of the S&TA, will tell us of the current work of the organisation, its aims and how it strives for the protection and sustainable management of the aquatic environment and fishing.
March 17th.
Quiz night – with your host Chris McLeod.
Back to Top of Page