The Carr Cup is named in honour of Richard Carr, an early Invicta FFC member who died tragically young. Carr Cup outings are organised on a monthly basis between April and October and are primarily social fishing events with a different fishery being visited each month. Newcomers to fly fishing as well as the more experienced angler are encouraged to come along.
Points are awarded as follows:
10 points for each of these social matches that you attend, plus 5 points for each fish caught up to the specific fishery limits. Your best 6 scores from the 7 matches to count.
2018 Dates
Round 1:  Pitsford Reservoir – Tuesday 3rd April  (Graham Williams Trophy)
Round 2:  Rutland Water – Saturday 5th May
Round 3: Eyebrook – Saturday 2nd June
Round 4:  Grafham Water – Sunday 1st July  (President's Cup) This will also incorporate a inter club match with GWFFA. We fish the day with our own club members, come in for a BBQ lunch and a chat, back out to fish the afternoon then come in for the weigh in at the lodge for results.
Round 5: Draycote Water – Saturday 11th August (Carl Hunter Bowl)
Round 6:   Ravensthorpe Reservoir – Sunday 9th September
Round 7:  Grafham Water (moved to Pitsford) – Tuesday 2nd October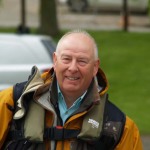 If you would like to fish any or all of these  friendly competitions please contact Mark Searle  at least 1 week in advance so that he knows how many boats to book.
email Mark: Click Here
2018 Points table.
 Click this link to go to 'Summary/Reports' page for all match reports.
Results from past Seasons
2017
2016
2015