---
2022
Bank Fishing Day – The Norman Shippey Memorial
Saturday 19th March 2022
Elinor Trout Fishery
We start our season with the Norman Shippey Memorial bank fishing day which  will be at Elinor Trout Fishery'. This informal and very social day is always popular and the fishing early season can see some fine overwintered fish being caught.
Fishing is from around 9:30am until around 3:30pm depending on the weather. There is no 'weigh-in' and the winner is decided on number of fish caught. No need to retain fish unless you want them, you can catch and release and keep a mental note of how many you catch.
Please let Mark Searle know if you would like to fish.
email Mark: Click Here
---
Invicta vs FFLR at Grafham –Sunday 10th April 2022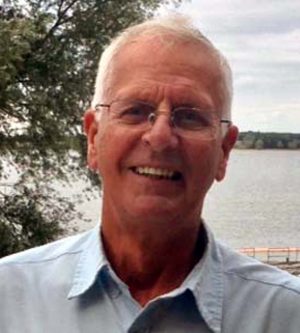 Fly Fishing Large Reservoirs (FFLR) have a fishing day booked at Grafham on the above date and have invited Invicta to put in a team. If you are one of our less experienced members, it is the day after our Improvers day at Grafham and would give you the opportunity to put into practice what you have learnt.
The FFLR members are a mix of experienced and new reservoir anglers some trying competitions for the first time, similar to Invicta members, so don't be afraid to have a go if you are fairly new to boat fishing.
If you are interested in fishing this friendly event or would like more information, please contact me.
David Moore
email me: Click here
07874 372810
---
Invicta 'Snowbee ®' Floating Line Competition 2022
Invicta FFC can now confirm booking and payment details for this Inter-Club Floating Line Competition 2022.
The Invitation only competition is to be held at Grafham Water on Saturday 30th April and again will be sponsored by Snowbee® and organised by Invicta FFC. This year is the 10th anniversary of this prestigious event. Booking forms have been sent to invited teams.
It is good to see we have a few Invicta teams entered this 4 man team event and all members fishing in an Invicta team must be fully paid up members.
Its a great day. Cost £71 per person which includes boat, fishing ticket, lunch and post match meal. Season ticket holders will be able to get their fishing ticket refunded on the day.
Teams Captains : Please send team member details and cheque (£284) to:
Gary How, 39 High St, Blunham, Beds. MK44 3NL
Or
Send form to Gary and pay by transfer using Snowbee as the reference into our Club Account:
Sort Code. 20-43-63.
Account No. 70514004
This years match is now fully subscribed.

 
Gary How.
---

The PILGRIMAGE 2022 – Grafham Water

The annual Pilgrimage is a friendly match against our friends from the Leslie (Wales)  and Llanilar (Scotland) at Grafham.
I have decided that the Covid pandemic is not going to defeat us in 2022 so I have booked the Pilgrimage boats for the 26th and 27th May.
The event will be the usual  agenda with a practice day on the Thursday and the friendly match on the Friday. We plan to book dinner on the Thursday evening and Friday evening, further details later. All in it will be an enjoyable couple of days and anyone is welcome to fish. So if you would like a couple of days of very enjoyable and friendly fishing with the teams from Wales and Scotland you should join us.
I will make the meal bookings once the future becomes clearer.
If you would like to attend or would like more details could you please contact  by either email  stevemiddleton9@gmail.com or on my mobile,  07826271153.
Steve Middleton
email Steve: Click Here
---
Invicta Tuesday Evening Club 2022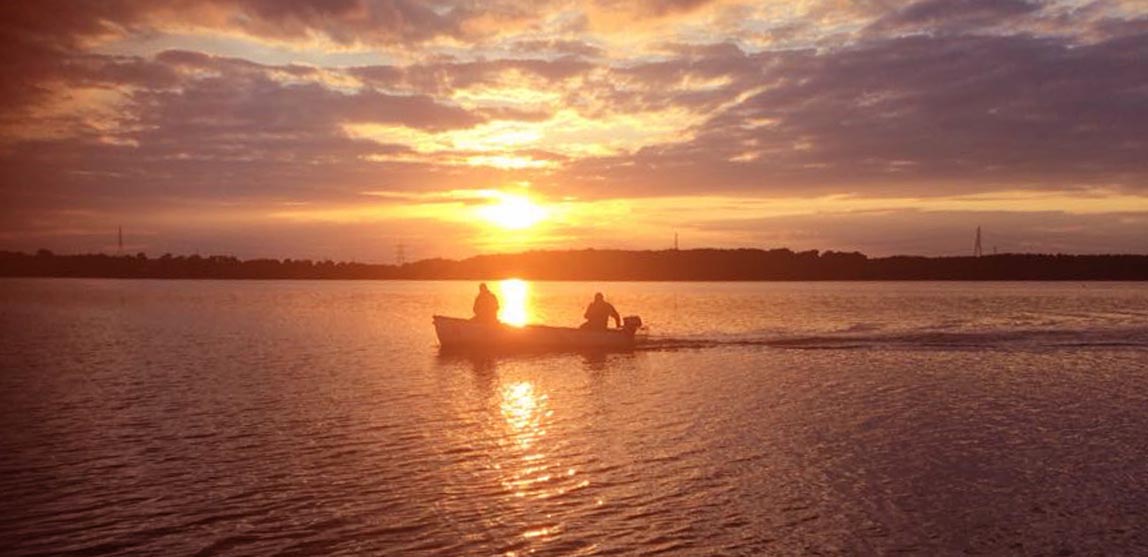 Image courtesy of Jamie Thomas
Our Summer Evening Fishing at Grafham will start on Tuesday May 10th and then every Tuesday, finishing on August 9th. This event is open to all.
Anglian Water once again have agreed to give a free evening's fishing to those who have done a course with Peter Hartley.
The Tuesday Evening League will run in conjunction again, but participation is not obligatory. Scoring will be on numbers caught, no weigh in and best 10 results of the 14 weeks to count.
Start time is 5.30 pm, but there will be someone around until 6 pm to organise boat pairings etc. for those who cannot make it by 5.30. A call from anyone arriving after 5.30 would be appreciated. Pete Brewer and Paul Heavens will be assisting with the running of the event. Draw for boat partners will take place at approx 5.15 pm and where possible less experienced fishermen will be teamed up with experienced anglers.
An Anglian Water Season Ticket or day ticket will be required, also an Environment Agency Rod Licence. Evening boat cost is £7.50 per person. A 1 fish plus C&R ticket is available for non season ticket holders.
Please note that Lodge Shop will only be open until 5.00 pm.
Anglian Water have kindly agreed to provide a free boat ticket on any evening that 10 or more anglers are fishing. We will draw for this in the pub after fishing.
We go to the Wheatsheaf in Perry after fishing for a drink and sandwiches and chips (optional but very enjoyable). Please pay for this when you book in, the correct cash would be very helpful. Cost of sandwiches is approximately £5.00.
The aim of the series is to have some pleasant summer evenings fishing at Grafham (weather permitting!), rather than a serious competitive event, also to give those who have done a fly fishing course the opportunity to gain some experience.
Further information from Paul Stevens.
Mobile: 07831  235069
Email:   faith.paul@btinternet.com
"Back to Top of Page"
2021
The Hinckley Shield Team Bank Match
Sunday 31st October at Grafham
The Hinckley Shield is a bank fishing match for teams of 6 anglers from Angling Trust Affiliated Clubs; Invicta are once again organising it this year. The match is a 6-man team bank match, fished to Anglian Water rules. It will be a six-fish kill with no time bonus or catch-and-release.
Anglian Water have agreed that on this occasion, all season ticket holders regardless of which level of season ticket was purchased are eligible to fish this 6 fish limit match. For those without season tickets the cost will be £26.00. Please arrange your payment at the lodge before the match starts.
Please could those keen to fish and represent Invicta please let Neil Potts know as soon as possible. The Committee will select the Invicta 'A Team' and others wishing to fish will be put into teams by drawing names. The closing date for entries is Saturday 23rd October 2021.
Neil Potts
Tel – 07824 465274
---
Elinor Bank Fishing Day 
Saturday 6th November 2021
Elinor Trout Fishery, Lowick Road, Aldwinkle, NN14 3EE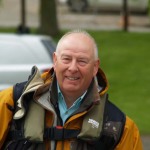 We end our season with a bank fishing day at Elinor Trout Fishery. This event is always popular and the fishing is normally very good with  some big fish often being caught. Due to covid-19 infection risk we will not be fishing for the trophy or having a raffle or asking people to bring the usual prizes along this year.
Fishing is from around 9:30am (start when you like) with a stop for lunch at 1pm with the finishing time decided on depending on the weather.
There is no 'weigh-in'.  No need to retain fish unless you want them,
Payment (cash) on the day or pay the fishery by BACs in advance :
Ticket Prices
C&R £17
6 fish plus C&R £25
E. Foster
Bank: Nat West
Account: 00548537
Sort Code: 52-30-21
Payment ref: your name
Please let Mark Searle know if you would like to fish.
email Mark: Click Here
"Back to Top of Page"
---
2019
Invicta Grayling Fishing trip to the River Test – 29th and 30th October
Trip Organiser: Roger Featherstone
Closing date: 9th October 2019.
We are endeavouring to organise a grayling fishing trip for Invicta members as above. The fishing planned is :-
Tuesday 29th October – Wherewell Estates, Hants. Ticket £60/Day. Fishing on the Test's carrier streams. Well keepered and plenty of water and of grayling. Wading no longer allowed. Comfortable hut should be available. Payment for Wherwell is required in advance as we have had to pay up front.
Wednesday  30th October -Timsbury Fishery near Romsey. Fishing on the Test and a carrier stream. Ticket £25/day. Plenty of grayling, also salmon, sea trout, brown trout present but out of season of course.  Some coarse species too. Float trotting with maggots also allowed here. Pay on the day.
Please let Roger Featherstone or Paul Heavens know if you would like to come so that we can book tickets for you for either or both days.
Please can you book your own accommodation. Some possible hotels with prices indicated today for 2 nights are
Travelodge Andover 08715591895  £122.00
Travelodge Barton Stacey 07819846007 £98.00
Star & Garter Andover 01264323332 £90.00
White Hart Andover 01264352266 £106.00.
Single night would be around half this cost.
Roger: 07495144899  –   Email: rmf606@gmail.com
Paul: 07711 086366  – Email: paulheavens@btinternet.com
Roger Featherstone
Locals vs the Army and RAF 2019
Saturday 30th November.
Chris McLeod is once again  organising the 'Locals' teams for this Bank Match at Grafham, with breakfast and post match meal.
Fishing will be from 9:30am to 3pm with a six fish limit (no Browns). Special dispensation by Anglian Water so Bronze ticket holders can take 6 fish.
We are encouraging people to meet for breakfast briefing at 8:30am. Breakfast will be available at the lodge from 8am at approximately £5 with a light post match meal c.£12.50. Plus £2.50 contribution to a prize fund.
Please book in with Chris McLeod by the 22nd  November
Chris McLeod:   chrisconkers@btinternet.com
Phone 07841 398087
"Back to Top of Page"