Association of Major Flyfishing Clubs.
A brief report on AMFC matches appears on the Summary/Reports page of this website with a full report on the AMFC website. For other AMFC news and chat visit the AMFC Facebook page.
Click here to go to AMFC Website.
Click here to go to AMFC FaceBook page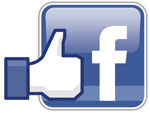 Representing Invicta in AMFC Matches
2017 Team coordinator David Moore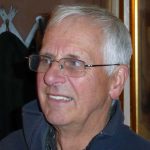 Invicta has been a keen supporter of the AMFC league since it was formed 29 years ago and this friendly competition is a great way to improve our skills through fishing a variety of waters with some top class anglers.
Invicta will have two teams again, the A team will be in Group 1, promoted after many years, while the B team fishes in Group 3. All three groups fish as teams of 4 in the first and last matches of the season but the other matches were separate Group events for teams of 6.
Rules for 2017 will be decided at the end of January and Invicta are proposing a change from 8 fish kill to 5 fish kill and 3 released with a time bonus. If accepted then Anglian Water bronze season permits will be valid for the matches on Rutland Grafham and Pitsford.
There is usually one away trip to Chew and /or Bewl which are always good fun with most of us enjoying a practice day and an overnight stay. We share transport and B&B to keep the cost down so it's a great chance to fish these famous venues in good company and at a modest price.
The current rules restrict each angler to a maximum of 4 of the 6 matches and you can only fish one of the first or last matches so we really need a pool of anglers for each team. Last year 24 members took part.
The 2017 venues will be selected from Bewl, Chew, Draycote, Grafham, Pitsford, Hanningfield, Eyebrook and Rutland Water.
I started fishing for our B team seven years ago when I was a relative novice and it has improved my fishing more than anything else I can think of. Everyone has been a pleasure to fish with, working together and combining fun with a competitive edge. Last year I was a regular A team member and thrilled when we topped Group 2 and won promotion. The dates and venues will be posted early in February and I will circulate members with entry forms in time to have everything sorted by mid-March.
In the meantime please drop me an email if you want to support Invicta this season, even if it's only for 1 or 2 events, having a full team is vital and catching a single fish can be crucial to the teams success.
You can find out more here: www.amfc.co.uk
To email me: Click here
All the best
David
Thank you for offering to represent Invicta in this year's AMFC League.
See the attached file which is the programme for our two teams taking into account your availability and the AMFC rules. Many thanks to those who have already changed their personal arrangements help me make up full teams. Your fixtures are marked with an X and I have nominated a captain (C) for each match and in some cases a reserve (R)
We have two full teams apart from the first match at Bewl where we are still a rod short for the B team, if you can help find a volunteer please let me know.
The captains should make contact with the team, share info & transport where needed and coordinate any practice where possible. They will also need to check who is staying for post-match meals and collect payment for these on the match day. Also try to find a replacement if anyone drops out.
If you have any queries with this or your allocated dates please get back to me asap so that any changes can be made and a schedule of fishing charges can be circulated.
The rules have been changed to 4 kill and 4 release this year so those with bronze season permits will not need day tickets at the fixtures on AW venues.
All the best for a successful and enjoyable season's sport
David
0787 4372810
2017 Match dates and Venues:
More details will follow nearer the time for each fixture when I will also nominate  a captain  for each day to coordinate practice and transport and post-match meal for the team.  This should be straightforward but please let me know if this is a problem for you.
Group 1  fixtures
April 29th (Saturday) Spring Match – Bewl
May 10th (Wednesday) – Draycote
June 10th (Saturday) – Rutland
July 12th (Wednesday) – Grafham
Sept 16th (Saturday) – Pitsford (TBC)
October 7th (Saturday) Autumn match – Grafham
Group 3 fixtures
April 29th (Saturday) Spring Match – Bewl
May 20th (Saturday) – Farmoor
June 10th (Saturday) – Draycote
July 12th ( Wednesday) – Grafham
Sept 6th ( Wednesday) – Pitsford (TBC)
October 7th (Saturday) Autumn match – Grafham
For a full roundup, match reports and scores click link to go to the AMFC Website
Back to Top of page